Smartwool Socks Interactive Guerilla Campaign
This series of ads strategically placed in urban areas allows people to interact with the ad and allows for users to become part of the ad. To show that the socks cool your feet in hot weather and keep your feet warm in even the coldest weather, sidewalks will be heated or cooled accordingly, and the ads will sit on top of them, allowing users to literally cool down or warm up their feet.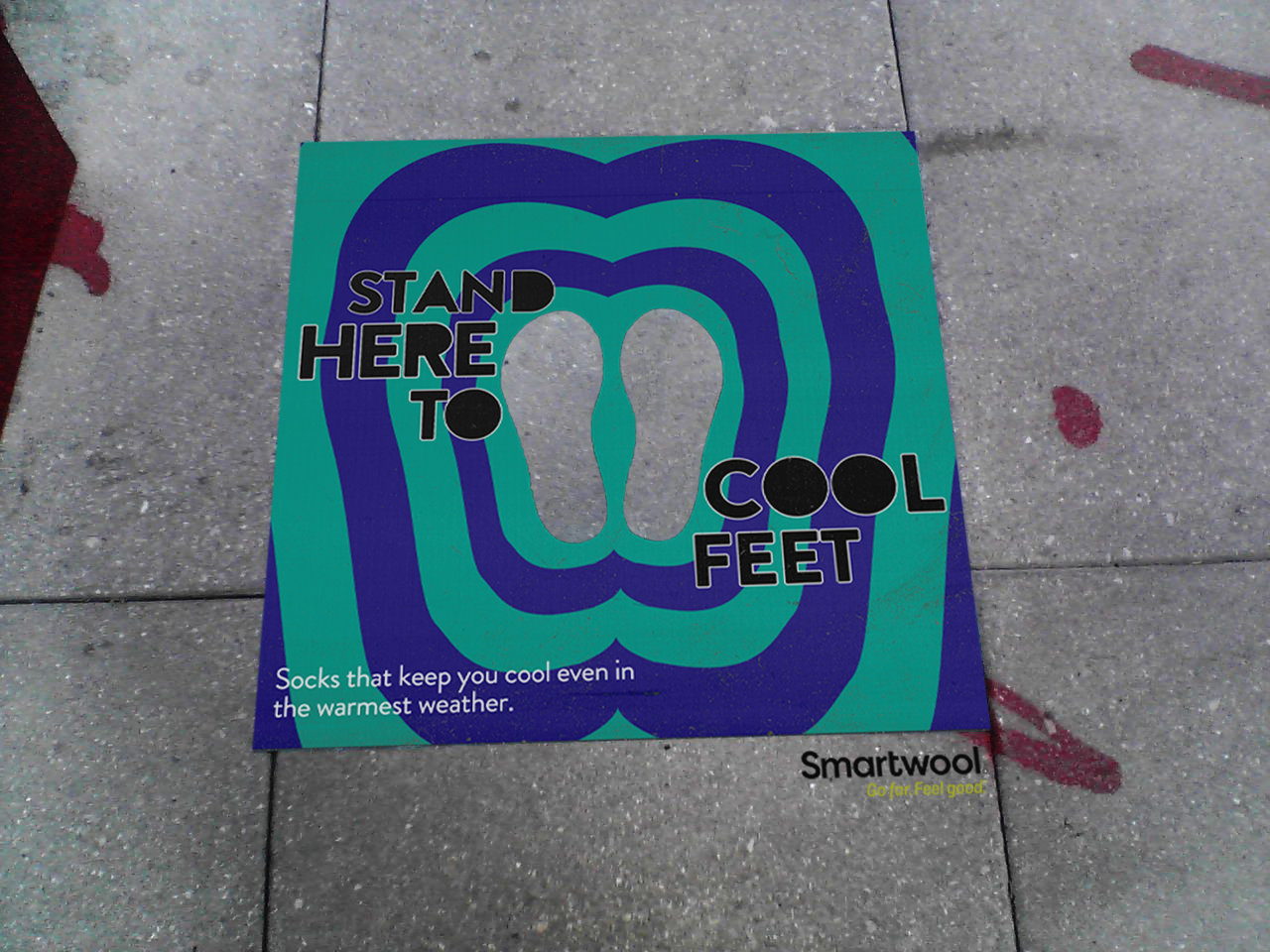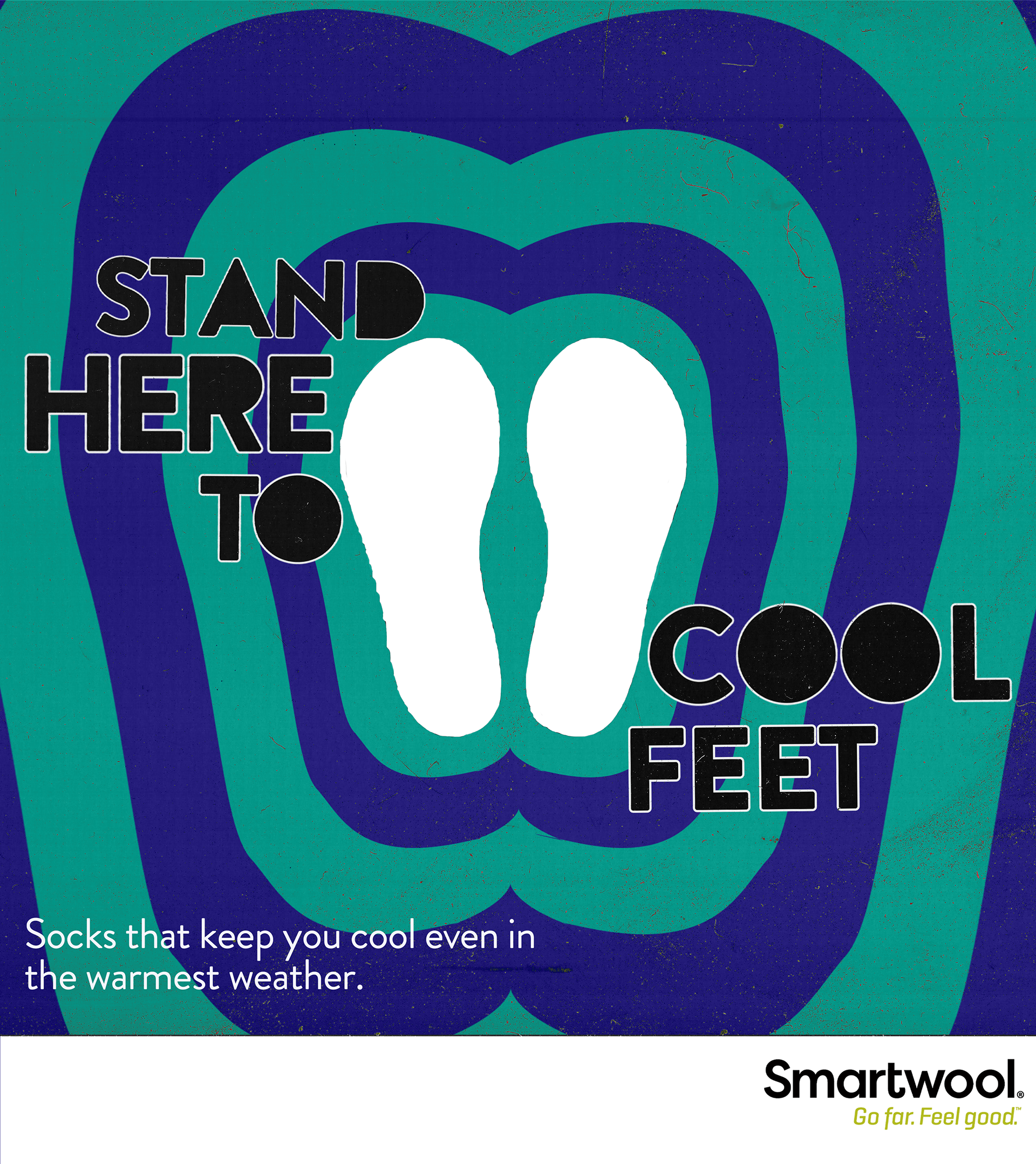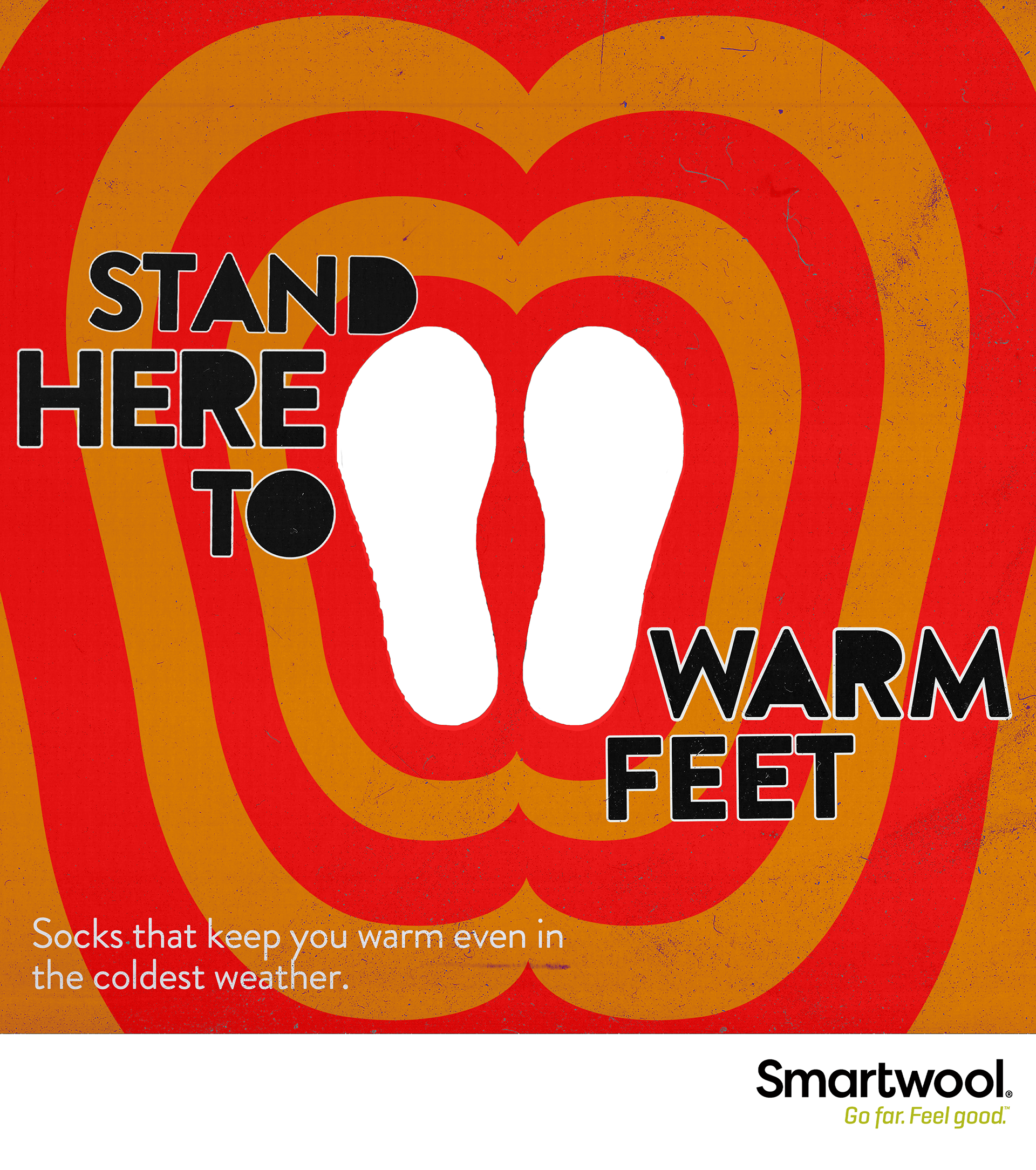 Since Smartwool socks are meant for adventure, they stay cleaner longer. As people walk over this ad below, the sock stays clean but the ad grows dirtier. 

​​​​​​​